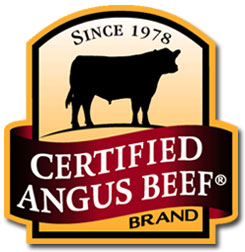 Ike's proudly serves only choice certified Angus Beef.

Ike's Old Florida Kitchen at Izaak Walton Lodge

352-447-4899
Open Wednesday through Sunday 11am to 9pm
Click for Cooking With The Stars Feb. 22 &23
Spend the night at one of Izaak Walton Lodge's waterfront efficiency
cabins just ten feet from the Withlacoochee River. A/C, WI FI, Wide Screen TV, Fishing and Free Kayak launch. Call 352-447-4899 for reservation information.
Ike's Old Florida Kitchen is one of those signature landmarks that
must be visited. Located along the banks of the Withlacoochee River at the 90 year old historic Izaak Walton Lodge, Ike's is nestled in a hammock representative of West Central Florida's Nature Coast.

Sitting atop one of the highest points along the river at a War Between the States-era sugar cane processing site, you can view wildlife and original Florida nature. From your eight foot window seat you can enjoy a gourmet lunch or dinner of seafood, certified angus beef, or even one of our game selections while frequently observing deer, wild boar, eagles, and otters as they feed or rest on the shore across the Withlacoochee. You may also see alligators, tarpon or porpoises in the river. To help you see our most famous visitors - the manatees - you'll find binoculars at each table. All of this occurs in a forested landscape containing natural pine, live oaks, and cabbage palms.

First built in 1924 by A.F. Knotts, the lodge hosted many of his wealthy northern friends, and even a president or two. These visits by "Yankees" led to the tongue-in-cheek reference to Yankeetown, a name later adopted formally. Other celebrities to frequent the lodge included the legendary Ted Williams who retired to the area and came often to enjoy the lodge's famous pan-fried grouper - an item still on the menu.

To complete your dining experience we feature the gallery of artist Don Mayo. A local resident and celebrity in his own right, Mr. Mayo's
works include hand-carved wooden decoy ducks, and paintings of manatee, tarpon and waterscapes. They are all available for you to view and even take home.

River tours and fishing expeditions with local guides are available, as well as kayak rentals. We are happy to arrange them for our guests.
Be sure to visit:

Ike's Old Florida Kitchen
6301 Riverside Drive
Yankeetown, Fl
34498
352-447-4899
Contact Us


[Home] [Menu] [Location] [Photos] [Don Mayo Art] [Things to Do] [Lodging]
[Boat Tours] [Banquets Receptions]